Monday Morning Quotes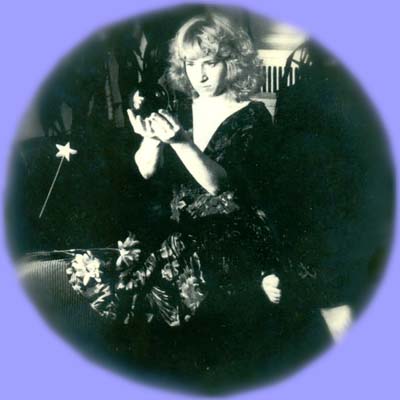 Monday Morning Quotes
www.mondaymorningquote.com ~ www.mondaymorningquotes.com MMQs on facebook /// @MonMornQuote on twitter
Since 1998 I've been sending out these reflections first thing each week--one or more quotes plus my thoughts about the intersections and contradictions. They're archived here back to 2002, and a new one is posted every Monday morning. Dialogue is still welcome . . .
Latest Quote & Archive
/
Search Quotes
/

RSS
/

View Quotes
Quote #728 - What We Are #WhatWeAre
20 Jun, 2016
"I wanted to read that book that nobody had written."

Toni Morrison


"Politics is the art of the possible. Writing is the art of the imagination."

Ta-nehisi Coates


"How had I become this woman with razor blades between my teeth?"

Sonia Sanchez


"we are what we
are what we never
think we are"

Sonia Sanchez
Personal Letter No. 3



I have lived between two worlds, let us call them life-making and art-making. Both have informed and graced each other, but both have limited each other as well, for life works with the stuff that is and art plays with the stuff that could be.

I went to this marvelous conversation on Art & Social Justice last week, produced by the Stella Adler Studio of Acting, and featuring Sonia Sanchez, Toni Morrison, and Ta-nehisi Coates. They all talked eloquently about the world in which we live, about their lives making art, and still, still, I was left feeling frustrated.

I do my art and I live my life, and a large part of my life is working with the stuff that is and trying to move it so there is a place for my art and for the art of people whose voices and visions have not yet been enough heard, enough taken seriously. This is the work I have called "advocacy" or "social action." You know, the work of the Women in the Arts & Media Coalition and the League of Professional Theatre Women.

It is not enough. It has not changed things enough.

I want to do art that IS social action.

This is one of the ways I have been kept "in my place," that those under-appreciated have always been kept "in their place," that we have to spend so much time on the social action that we do not have enough time for the art--or, sometimes, for the life.

I, too, created because I wanted to read what had not been written, wanted to sing what had not been sung, wanted to see women on the stage and screen who had not been seen and heard.

But I am still struggling for a place for those words, for those songs, for those women, for those perspectives.

And I am tired.

I never wanted to be a producer, but when I led two groups of women to present two groups of plays about real women in history (one evening, one weekend, almost all from 365 Women a Year: a Playwriting Project), I felt something powerful, something effective, something I have not felt enough--piece after piece of aesthetic beauty that was also waking people up. Whether or not people had tried to write political pieces, their collective effect was political: why do we not know about these women? why do we not know about their efforts and their accomplishments?

I mean, let me be clear. My writing has always been challenging and provocative, but in my life I have been waiting, waiting, for that writing to be recognized, for the world to change enough for it to have a place, for me to have a place.

I want to bring them together, making art and having an effective voice for change.

Oh, yes, there is one place where I have brought art and action, art and life, the possible and the creative, completely together. Here, in these pieces I've been writing every Monday morning since 1998. Here in the "Monday Morning Quotes."

Here. Here. With you.

Wow. I hadn't realized. I knew the MMQs were important--to me as well as to others--but I don't think I got just how important.

Wow.