Monday Morning Quotes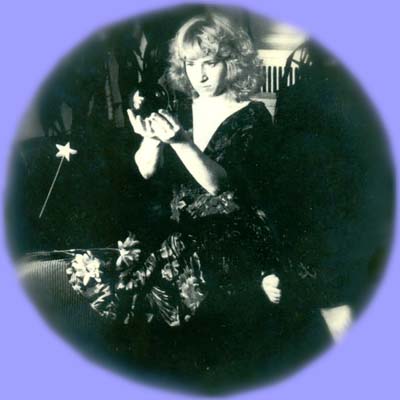 Monday Morning Quotes
www.mondaymorningquote.com ~ www.mondaymorningquotes.com MMQs on facebook /// @MonMornQuote on twitter
Since 1998 I've been sending out these reflections first thing each week--one or more quotes plus my thoughts about the intersections and contradictions. They're archived here back to 2002, and a new one is posted every Monday morning. Dialogue is still welcome . . .
Latest Quote & Archive
/
Search Quotes
/

RSS
/

View Quotes
Quote #699 - Parity Raid #ParityRaid
30 Nov, 2015
"It's always been okay for women to sing the blues, just not so good for us to win."

Gloria Steinem


"Progress ... moving forward despite or in reaction to setbacks, sometimes in circles, sometimes in great leaps; occasionally--terrifyingly--falling backward."

Rebecca Traister
BIG GIRLS DON'T CRY


"Having your story told as a woman, as a person of color, as a lesbian, as a trans person, or as any member of any disenfranchised community is sadly often still a radical idea."

Kerry Washington



This entire week on HowlRound (www.howlround.com) is a series of pieces curated by yours truly on the state of Gender Parity in Theatre. It started on Sunday with my Exploration on How Change Happens and Where We Go From Here. bit.ly/slhrgpit

Included in the piece are the above three quotes, thoughts on how and why people change, what society can and must always be learning from art and artists, and why this moment is so precipitous for irreversible forward movement.

A few choice quotes from the article (these three quotes are from me):

"They say that there are three ways to change minds--persuasion, inducement, and coercion. Art itself has always had the ability to inspire change in a completely different way--emotionally, abstractly, often even subconsciously. Art opens up the possibility that there is not one right answer with all other answers being wrong, that things are not all good or all bad, that there may be other ways of seeing and experiencing all things, that the world and its inhabitants are complex and never completely knowable, and that that is okay."

"When you have diversity in the decision-making process, you don't just make things to please yourself, and you are forced to become more aware of how others experience what you have created, supported, and produced."

"If change only happens when those with power and privilege recognize the disbenefit of that privilege, it is in this very equation that change can now happen on a grand scale--when those with power can no longer see themselves as good, strong, right, fair people if they maintain their severely limited perspective."

This whole week there will be articles from my colleagues across the country, and expect to hear more from this Thursday's summit and forum on the same: Percolating Gender Parity in Theatre.

Now is the time.

Change is a-comin'.