Monday Morning Quotes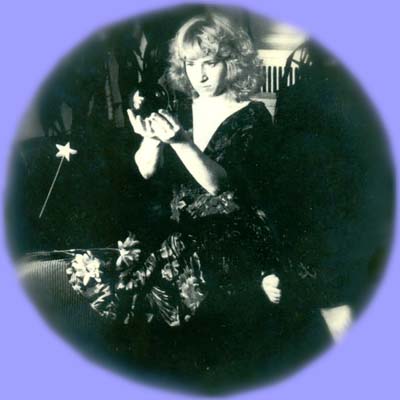 Monday Morning Quotes
www.mondaymorningquote.com ~ www.mondaymorningquotes.com MMQs on facebook /// @MonMornQuote on twitter
Since 1998 I've been sending out these reflections first thing each week--one or more quotes plus my thoughts about the intersections and contradictions. They're archived here back to 2002, and a new one is posted every Monday morning. Dialogue is still welcome . . .
Latest Quote & Archive
/
Search Quotes
/

RSS
/

View Quotes
Quote #742 - Up for Debate #UpforDebate
26 Sep, 2016
"The more each person can remove his or her ego from the discussion and focus on the subject matter, the more fruitful the conversation will be for all involved."

Matthew Kelly


"I wish for you a more difficult life, somewhere in the complicated center, where the courage of your convictions blends with humility and respect for others."

Kenneth Patrick Ruscio


"I'm a progressive, but I'm a progressive who likes to get things done."

Hillary Clinton


"Women will have achieved true equality when men share with them the responsibility of bringing up the next generation."

Ruth Bader Ginsburg



Many say that this is by far the most bizarre election in our country's history. Of course we have no real way of knowing whether or not that's true, but it's certainly up for debate.

I'm up for debate.

I'm definitely up for tonight's debate.

In life, I only like true debate: ideas, not egos; intelligent, well-reasoned people presenting their arguments and proposals, exposing their heart and their reasoning, exploring the perspectives, and, hopefully, learning from each other in the process. In fact, one's capability of factoring in the best of what the other person is saying is one of the finest skills in life-debate.

Okay, that's not much of what we get in presidential debates, which is why they don't always interest me as much. Except for that one quality they have: to expose. They expose your line of thinking, what matters most to you, and the flaws in your reasoning--and, sometimes, even, in your facts.

This debate has a HUGE capacity to expose, especially since one of the two candidates is all ego and no ideas, incapable of listening or learning, and the other is, well, a woman--a smart, strong capable woman who, as a woman, is used to listening, caring, shifting perspective, and even changing diapers (something Trump has recently said he has never done and will never do) and being under-appreciated.

Our biggest issue in this campaign is that Trump has been on display, but not exposed--certainly not to his supporters. And Hillary has been portrayed as a cardboard cartoon of herself.

I have great hopes that tonight they will both be completely exposed, and that can only be good.

I'm up for it. Are you?